BEST PRIVATE SECONDARY SCHOOL IN DAR ES SALAAM,TANZANIA
JOIN WHATSAPP GROUP HERE  |  JOIN TELEGRAM GROUP HERE
UNAWEZA JIPATIA NOTES ZETU KWA KUCHANGIA KIASI KIDOGO KABISA:PIGA SIMU:0787237719
DOWNLOAD OUR APP CLICK HERE GET JOBS AND SCHOLARSHIP UPDATES DAILY
WARNING
Beware of Job Scammers!
Please Never Pay Money To Get A Job!
Hello our funs welcome to our review post about the top best private school for your secondary education which found in Dar Es Salaam, Tanzania.
If you have any suggestion please comment down of this post
The following below are list of  best private school for secondary education found in Dar Es Salaam
Loyola School, Dar es Salaam
Loyola School is a Jesuit, English-medium, secondary school in the Mabibo ward of Kinondoni, Dar-es-Salaam, Tanzania. It was established in 1995 to provide a secondary and A-level education for students who were not selected for government schools.
Enrollment in 2006 was some 1,050 students, aged 12–18. Fifty percent of the children come from medium and low income families, most of whom are receiving education grants from non-governmental organisations including religious groups, such as the Jesuits.There are also on average two international Jesuit volunteers teaching at the school each year.
Academics
Subjects taught at Loyola include bookkeeping, commerce, civics, physics, mathematics, chemistry, geography, English, history, economics, Kiswahili, biology, computer science, and accounting. A-levels are offered in physics, chemistry, biology, computer science, commerce, history, English, English literature, and geography, while advanced mathematics and accounting are taught at the A-level only.
The school conducts continuous assessment tests each Monday to underscore its determination that its students excel although recently they have decided to introduce Comprehensive examinations for students rather than the Monday continuous assessment tests that will be done twice every month at the beginning and at the end
Tusime Secondary School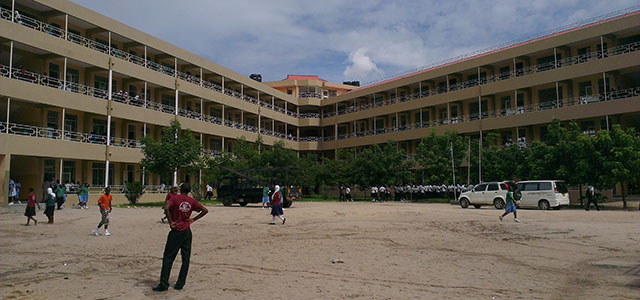 The school prides itself on the quality of its pastoral, academic and extra-curricular provisions, and there is an outstanding record of success in the NECTA examinations. Tusiime High School curriculum is based around A levels and the Pre-College qualification. This is a flexible structure and our students can study up to five subjects.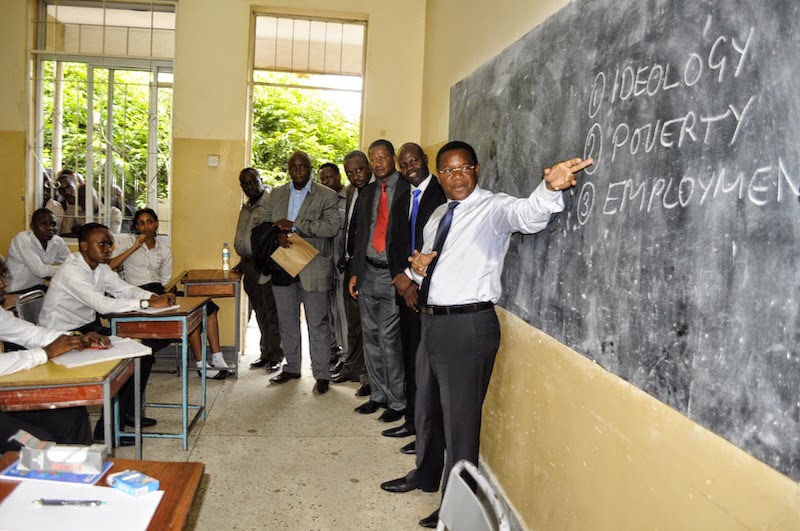 We want students to thrive on academic challenges, but also to relish extra-curricular opportunities whether on the sports field, in the concert hall, on stage or in expeditions. Tusiime is fortunate to have the resources to recruit and retain first class teachers who can bring the best out of each and every child. The school invests heavily in the development of its staff and sets high professional expectations. Our diverse community of faculty and staff supports our students and shares their characteristics of dedication, motivation, passion, perseverance, creativity and intelligence. Together they have what it takes to turn thoughts into concrete ideas, potential into genuine ability and goals into tangible results.
Ordinary Level Subjects
Computer Study,English Literature,Civics,Geography,Basic Mathematics,Biology,Chemistry,English Language,History,Kiswahili,Physics
Advanced Level Combinations
ECA,GE,HGL,PCB,PGM,CBG,EGM,HKL,PCM
Number of Teachers:70
 Number of Students:1000
The Aga Khan Schools in Tanzania

The Aga Khan Education Services in Tanzania operates three schools, from nursery to secondary levels.
Each school aims to provide a quality education that imparts a broad set of personal and intellectual skills which develops independent inquiry and critical thinking abilities. The origins of the Aga Khan schools in Tanzania go back to the 19th century when a girls' school was started around 1905 in Zanzibar by Sir Sultan Mohamed Shah Aga Khan III.
The focus of AKES in Tanzania is to implement educational programs that are designed to assist students in acquiring life skills as well as an intellectual foundation that will enable them to make their way confidently in a world increasingly characterised by globalisation and technological advancement.
To meet the needs of diverse communities, AKES in Tanzania operates schools which run both National and International curricular.
Dar es salaam Baptist Secondary School
Dar es Salaam Baptist Secondary School. The school owned by Baptist Convention of Tanzania but receive students from all religions and denominations.We are blessed to have a dedicated staff that is committed to providing excellence in education through open dialogue and teamwork.
Bible Knowledge,Book Keeping,Computer Study,English Literature,Civics,Geography,Basic Mathematics,Biology,Chemistry,Commerce,English Language,History,Kiswahili,Physics
Number of Teachers:30
 Number of Students:450
Shaaban Robert Secondary School
Shaaban Robert Secondary School (SRSS) is a co-educational secondary school based in Dar es Salaam, Tanzania. The school is named after the celebrated Tanzanian poet and author, Shaaban Bin Robert.
Background
The School is owned by the Dar es Salaam Secondary Education Society. It is run by a Board of Governors and a Management Committee. Sir Andy Chande is the Chairman of the Board of Governors of the School and President of the Dar es Salaam Secondary Education Society.
The school has about 50 full-time teaching staff and offers the following facilities:
27 class rooms
5 staff rooms
6 Laboratories
A computer laboratory
A geography room
A library
Teachers' Resource Centre
A staff refreshment room.
A multi purpose hall with a seating capacity of 1000 people.
A sick bay
An audiovisual room
A reprographic room
A basketball, volleyball and tennis court; facilities for badminton and table tennis.
Football and Hockey ground and a running track.
A cricket pitch.
Two canteens
Co – Curricular activities include: debate, extempore, drama, elocution, seminars, field trips, quiz competition and club activities including fine arts and French.
Get More From Us;
SHARE WITH FRIENDS