COVID-19,Situation and Prevention measures in TANZANIA
ALSO READ;
COVID-19,Situation and Prevention measures in TANZANIA
Coronavirus disease (COVID-19) is an infectious disease caused by the SARS-CoV-2 virus.
Most people infected with the virus will experience mild to moderate respiratory illness and recover without requiring special treatment. However, some will become seriously ill and require medical attention. Older people and those with underlying medical conditions like cardiovascular disease, diabetes, chronic respiratory disease, or cancer are more likely to develop serious illness. Anyone can get sick with COVID-19 and become seriously ill or die at any age.
The courses of COVID-19 
COVID-19 is caused by infection with the severe acute respiratory syndrome coronavirus 2 (SARS-CoV-2) virus strain.
Severe acute respiratory syndrome coronavirus 2 (SARS‑CoV‑2),is the coronavirus that causes COVID-19 (coronavirus disease 2019), the respiratory illness responsible for the ongoing COVID-19 pandemic.The virus previously had a provisional name, 2019 novel coronavirus (2019-nCoV),and has also been called human coronavirus 2019 (HCoV-19 or hCoV-19).First identified in the city of Wuhan, Hubei, China, the World Health Organization declared the outbreak a Public Health Emergency of International Concern on 30 January 2020, and a pandemic on 11 March 2020.SARS‑CoV‑2 is a positive-sense single-stranded RNA virus that is contagious in humans
Where Covid-19 first discovered?
The first known infections from SARS‑CoV‑2 were discovered in Wuhan, China.The original source of viral transmission to humans remains unclear, as does whether the virus became pathogenic before or after the spillover event. Because many of the early infectees were workers at the Huanan Seafood Market,it has been suggested that the virus might have originated from the market. However, other research indicates that visitors may have introduced the virus to the market, which then facilitated rapid expansion of the infections.A March 2021 WHO-convened report stated that human spillover via an intermediate animal host was the most likely explanation, with direct spillover from bats next most likely. Introduction through the food supply chain and the Huanan Seafood Market was considered another possible, but less likely, explanation.[83] An analysis in November 2021, however, said that the earliest-known case had been misidentified and that the preponderance of early cases linked to the Huanan Market argued for it being the source
COVID-19,Situation and Prevention measures in TANZANIA
COVID-19 Situation in Tanzania
Coronavirus Cases: 26,309
Tanzania, like other nations in the world, has also been hit by the outbreak of COVID-19, leading to the deaths of Tanzanians and the harsh living conditions for the nation as a whole.
The government of tanzania through the revolutionary regime CCM and its president samia solution especially has grown to use a lot of force to fight this wave of COVID-19 epidemic for its citizens.
So the government through the ministry of health has tried to use various methods against the fight against COVID-19.
The following are some of the methods that the Tanzanian government has used and continues to use to combat the transmission and spread of COVID-19 to its citizens.
Avoid unnecessary gatherings
The Tanzanian government banned its citizens from holding unnecessary gatherings. such as wedding ceremonies, birthdays, beach gatherings, b = ten entertainment and even gatherings for worship.
Wearing a mask
The government also encouraged citizens to wear masks whenever they are out of their homes or when going to crowded places to prevent airborne contamination that can carry the COVID-19 virus.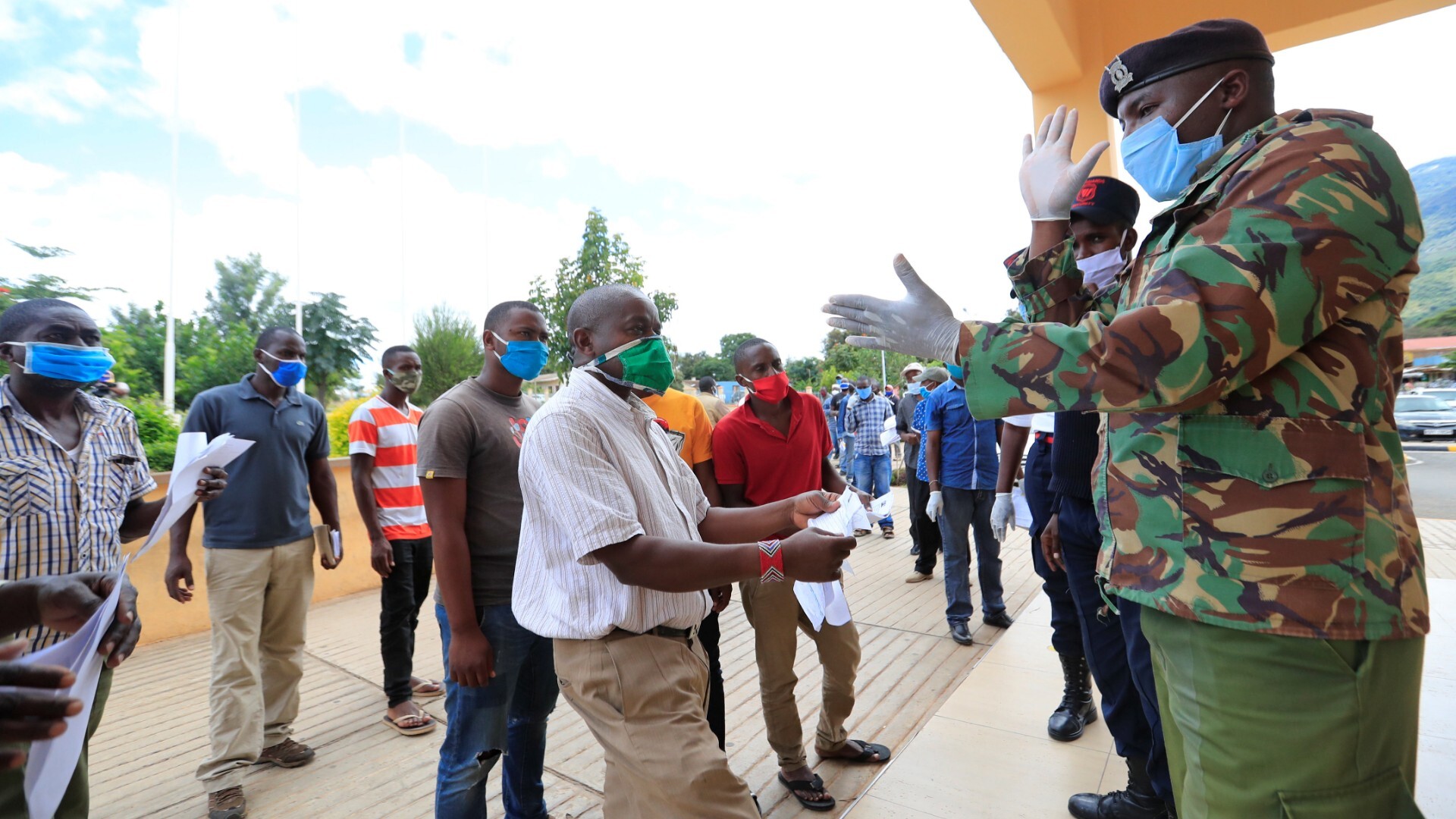 Hand washing with running water and soap
The government encouraged its citizens to regularly wash their hands with clean running water and soap.
Access to COVID-19 vaccine
After President Samia Suhuru Hassani came to power he was able to allow the receipt and delivery of the COVID-19 vaccine to the people of Tanzania as a global initiative to protect human beings from the virus. strongly with some politicians but still succeeded through growing campaigns provided by the health ministry through its executives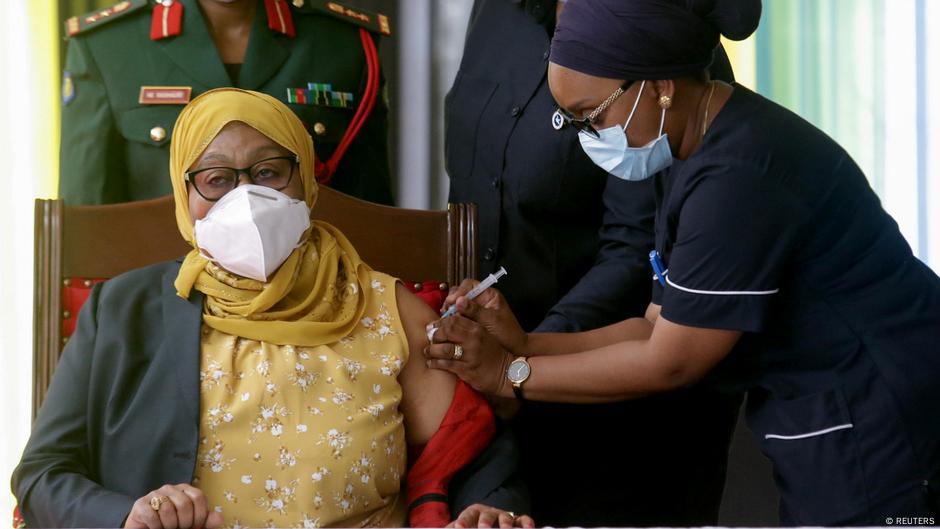 Tanzania grew a little different from other countries in the world in terms of controlling the transmission of COVID-19 to civilians by not freeing them from their homes and going about their daily life. Tanzania itself through its late president John Joseph Mgufuri was able to allowing citizens to continue with their daily activities but with great caution.
In short the following are the most common symptoms of COVID-19 infection, so if you notice these symptoms please visit a health facility for further treatment.
a rash on skin, or discolouration of fingers or toes
difficulty breathing or shortness of breath
loss of speech or mobility, or confusion
SHARE WITH FRIENDS