Highest Paying Jobs In Kenya 2021/2022
USIBAKI NYUMA>PATA NOTES ZETU KWA HARAKA:INSTALL APP YETU-BOFYA HAPA
UNAWEZA JIPATIA NOTES ZETU KWA KUCHANGIA KIASI KIDOGO KABISA:PIGA SIMU:0787237719
Highest Paying Jobs In Kenya 2021/2022
The Following is the List of careers with the highest salaries in Kenya.
Doctors
Doctors is the top of the list of the highest paying careers in kenya due to the critical nature of their job.
Salary Range: from 284,000 KES to 836,000 KES
Judges
Judges earn quite high salaries in Kenya because of the huge responsibilities associated with their job.
Salary Range: from 239,000 KES to 702,000 KES
Lawyers
Also lowyers is among of high paying job in Kenya, The main reason that lawyers earn big wages is because of their high perceived value in the eyes of their clients.
Salary Range: from 193,000 KES to 568,000 KES
Bank Managers
A bank branch manager is responsible for the operation, administration, marketing, training, lending and security of a local bank branch.In Kenya A Bank Managers Is also among of high paying salaries job.
Salary Range: from 182,000 KES to 535,000 KES
Chief Executive Officers
A chief executive officer (CEO) is the highest-ranking executive in a company. Broadly speaking, a chief executive officer's primary responsibilities include making major corporate decisions, managing the overall operations and resources of a company, acting as the main point of communication between the board of directors and corporate operations. In many cases, the chief executive officer serves as the public face of the company.
Salary Range: from 170,000 KES to 501,000 KES
Chief Financial Officers
The term chief financial officer (CFO) refers to a senior executive responsible for managing the financial actions of a company. The CFO's duties include tracking cash flow and financial planning as well as analyzing the company's financial strengths and weaknesses and proposing corrective actions. The role of a CFO is similar to a treasurer or controller because they are responsible for managing the finance and accounting divisions and for ensuring that the company's financial reports are accurate and completed in a timely manner.
Salary Range: from 159,000 KES to 468,000 KES
Orthodontists
Dentists and orthodontists are doctors who specialize in oral healthcare. Doctors who study general dentistry are trained to diagnose and treat conditions of your gums, teeth, tongue, and mouth.
Orthodontists operate in an industry where people are willing to pay high costs for a service, which directly makes Orthodontists among the best paying jobs
Salary Range: from 153,000 KES to 451,000 KES



College Professors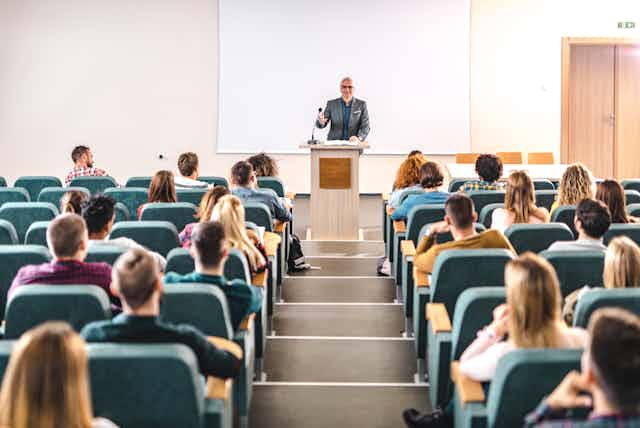 College professors instruct students in a variety of different areas at the post-secondary level. They produce scholarly articles, perform research and teach. Many college professors find their work rewarding since they are usually interested in the course of study they have chosen.
Salary Range: from 136,000 KES to 401,000 KES
Pilots
An aircraft pilot or aviator is a person who controls the flight of an aircraft by operating its directional flight controls. Some other aircrew members, such as navigators or flight engineers, are also considered aviators, because they are involved in operating the aircraft's navigation and engine systems.
Salary Range: from 114,000 KES to 334,000 KES
RELATED POST
SHARE WITH FRIENDS